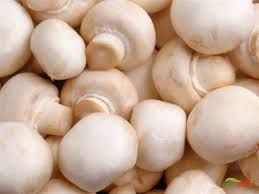 Mushrooms Button 500 gm
Product Detail:
Button mushroom includes a mild flavor and a good texture. Mushrooms create vitamin D when in sunlight like humans. It is wealthy in Vitamin D, and B complex vitamins especially niacin, riboflavin & pantothenic acid. It is an excellent source of several minerals, especially selenium, potassium, copper & phosphorous. It is a good basis of proteins and low in calories. 
Product image shown is for representation purpose only, the actually product may vary based on season, produce & availability.