Prompt Engineer Internship Training Program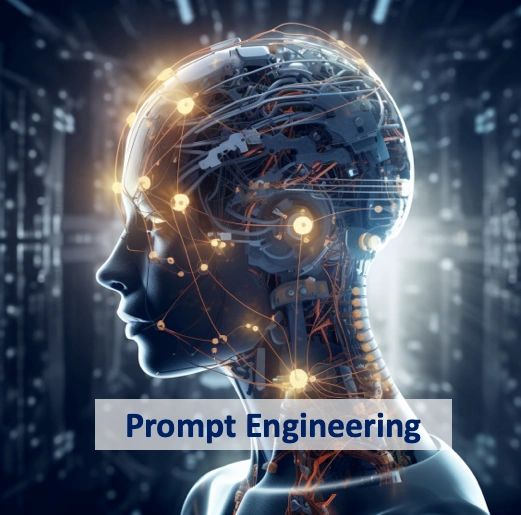 Prompt Engineer Internship Training Program
| | |
| --- | --- |
| Course Fee |  Rs.499 |
| Course Duration | 2 Month(16 Class) |
| Timings | Monday to Friday  |
| Training Modes | Online & Classroom |
Apply Now Offer Price Rs.499 only.
Use Coupon Code= intern499
Internship Detail: looking for an Internship please send your cv to career@yohops.com 
Yoshops is a cutting-edge technology company that specializes in developing advanced natural language processing and artificial intelligence solutions. Our mission is to enable machines to understand and generate human-like text, revolutionizing how people interact with technology. As a Prompt Engineer Intern, you will have the opportunity to work alongside our talented team of researchers and engineers, contributing to the development of our state-of-the-art language model and shaping the future of AI-driven communication.
Job Overview:
As a Prompt Engineer Intern at Yoshops, you will play a crucial role in enhancing and refining our language model's capabilities. You will collaborate with our research and engineering teams to design, create, and optimize prompts that guide the language model's responses in various applications. This role offers a unique opportunity to explore the intersection of language, AI, and user experience, contributing to the development of AI systems that can understand and generate text that aligns with specific goals and contexts.
Key Responsibilities:
Prompt Design and Optimization: Collaborate with researchers and engineers to create effective prompts that guide the language model's behaviour in desired directions. Experiment with different prompt strategies to achieve specific outcomes, such as informative responses, creative writing, problem-solving, etc.
Data Analysis: Analyse the output of the language model in response to different prompts, identifying patterns, strengths, and areas for improvement. Provide insights to help refine prompt strategies and enhance the model's performance.
Model Calibration: Fine-tune the language model's behaviour by adjusting prompt parameters and configurations. Contribute to the development of tools and processes that streamline the prompt calibration process.
Collaborative Iteration: Work closely with cross-functional teams, including researchers, engineers, and UX designers, to iterate on prompt designs based on feedback and project requirements.
Documentation: Document best practices, findings, and lessons learned from prompt engineering experiments. Contribute to internal knowledge-sharing resources.
Innovation: Stay up-to-date with the latest advancements in natural language processing and AI technologies. Bring new ideas and insights to the team to drive continuous improvement.
Qualifications:
Enrolled in a Bachelor's, Master's, or PhD program in Computer Science, Engineering, Linguistics, or a related field.
Strong interest in natural language processing, artificial intelligence, and human-computer interaction.
Familiarity with programming languages such as Python is a plus.
Excellent written and verbal communication skills.
Analytical mindset with a keen attention to detail.
Ability to work independently and collaborate effectively within a team.
Duration:
This internship position is a duration 2 months internship, based at our Chennai office. The position offers an opportunity to work closely with experts in the field, gain hands-on experience, and contribute to impactful projects.
Application Process:
To apply for the Prompt Engineer Internship, please submit your resume, a cover letter outlining your interest and relevant experience, and any relevant academic or personal projects. Shortlisted candidates will be invited for interviews to assess their fit for the role and learn more about Yoshops innovative work in the field of AI and language processing.
Join us at Yoshops to help shape the future of AI-powered communication through innovative prompt engineering. Your contributions will be instrumental in driving the capabilities of our language model and advancing the field of natural language processing.