MySQL Training Online Live Classes Monthly at ₹999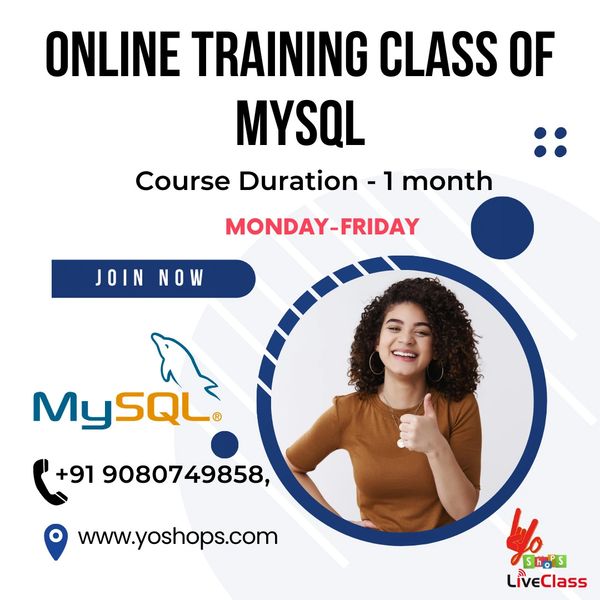 MySQL Training Online Live Classes Monthly at ₹999
Training Detail:

| | |
| --- | --- |
| Course Fee |  Rs.999 |
| Course Duration | 1 Months |
| Timings | Monday to Friday  |
| Training Modes | Online & Classroom |

Training Description:
This training is intelligently dedicated to our passionate participants predominantly acknowledging and appreciating the very fact that they're on the trail of creating a career in the data science, data analytics and business analytics discipline. Our instructors have developed a unique teaching style to help aspiring learners to master the art of managing data and creating powerful dashboards to make intelligent business decisions. Our MySQL Training Course Instructor will guide you step by step on gaining MySQL programming Skills.
Yoshops provide MYSQL course which is designed for give basic knowledge of SQL programming and prepare and help in Internship project. This MYSQL training covers all basic fundamental like Joins, Procedures, and Do managing database which are needed to work in management of data.
Syllabus
1.

      

Introduction to MySQL

2.

      

Working with Database

3.

      

Using inbuilt functions in MySQL

4.

      

User defined Functions

5.

      

Joins

6.

      

Procedures

MySQL for Database Administrators

MySQL Performance Tuning

MySQL Cluster