•  Collect the Franchise Code details.

      •  Share the 

Code 

with friends, family and Co-workers

      •  Make them to Purchase products and services in our website using with your franchise Code

      •  Earn a commissions on each purchase which is ordered using your franchise Code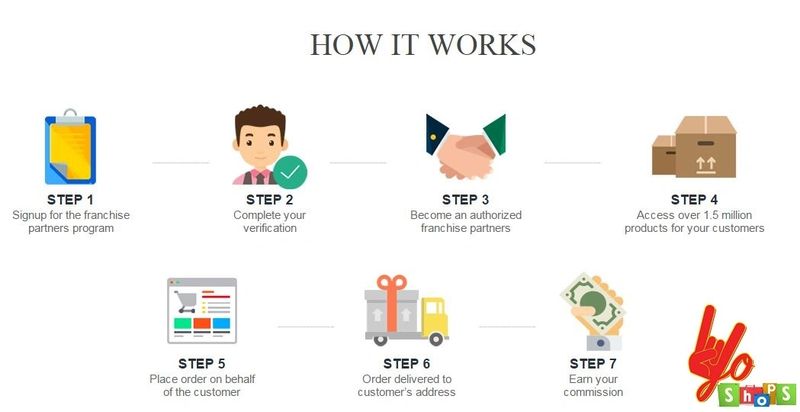 HOME BASED FRANCHISE OPPORTUNITY FOR MEN AND WOMEN: 
ClickHere
Home Based franchise business is the process of making online sales using franchise codes or logins. Many times this is done through meeting with friends, co-workers, parties, Birthdays, wedding anniversaries, and marriage functions. Often Times your first prospects and buyers will be friends, family, and co-workers. You will then build your network by getting referrals and marketing your business. As a Franchise Consultant, you will be paid commissions on each product that your friends purchased.