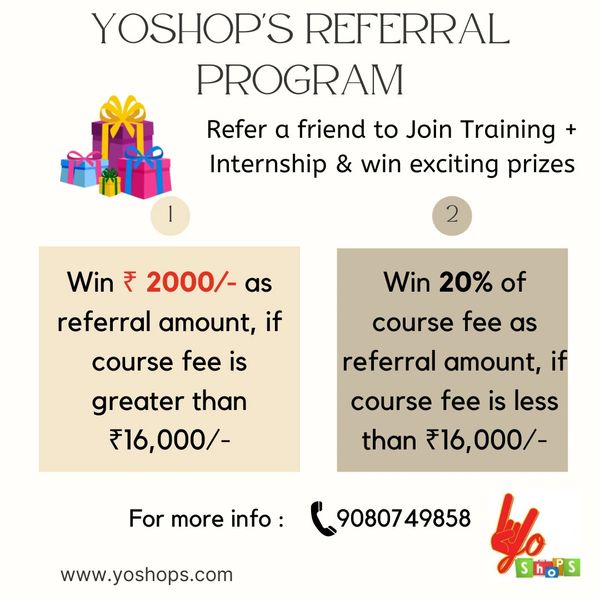 Yoshops Referral Gift
*Refer a friend to Join Training Internship and Get Free Internship Gift.

Get Free Gift (Wallet, Bag, Earphone) Value of ₹2000 from Yoshops.com
STEP 1:
Please click and 
Fill-up the link= Application
 Link
Step 1: Click above link
Step 2: Update Mobile No and E-mail ID and verify and submit it
Cash on Delivery available
Use Coupon Code  "Gift"  and Get Free This Gift  item  (Wallet, Bag, Earphone)
Get Free Gift value of ₹2000 from Yoshops🎁 🤘😎
Unpaid Training Internship : 

Free 2 Month Training, Internship Completion Certificate, Letter of Recommendations, LinkedIn Recommendation, Mock Interview, Placement Service.
Training Registration fee will be₹499/- for 2 Months  Training Program and it's Mandatory to all Intern.
Step 1: Click above link
Step 2: Update Mobile No and E-mail ID and verify and submit it