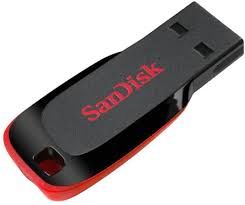 32 GB Pen Drive Sandisk
Product Detail:
Pen Drive: 32 GB|USB 2.0
Plastic:For Laptop, Desktop Computer
Color:Multicolor
1 Pen Drive
Model Name:Cruzer Blade
Opening Mechanism:Capless
Part Number:SDCZ50-016G-B35 / I35
Weight:2.50 g
Services: Cash On Delivery available
Product Description:
Featuring a sleek, compact body, the SanDisk Cruzer Blade pen drive can easily fit into the pocket of your jeans or your bag and accompany you everywhere. Also, you can attach a strap to it to easily carry it along. It comes with 16 GB of storage capacity that offers enough room for your photos, movies, music and personal data.
Detail:
32 gb pen drive sandisk,32 gb pen drive 3.0,32 gb pen drives,32 gb pen drive 2.0,32 gb pen drive combo,32 gb pen drive combo offer pack,32 gb pen drive combo offer,32 gb pen drive cheap,32 gb pen drive dual,32 gb pen drive dual usb,32 gb pen drive in low price,32 gb pen drive low price,32 gb pen drive lowest prices,32 gb pen drive memory card combo offer,32 gb pen drive offer,32 gb pen drive offer price,32 gb pen drive price,32 gb pen drive sandisk offer