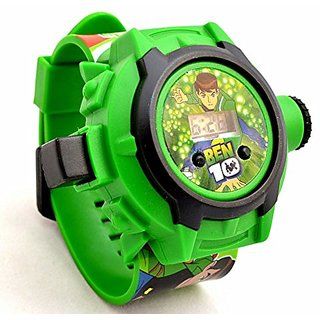 BEN 10 Projector Watch
Product Detail:



New Trend Kids Like Ben 10 Watches
Ben-10 Automatic Projector-24 Girds
Good For All Occasion Gifts
Date/Week Display



Product

Description

:
New Model and Latest 24 Images Projector Digital Watch For Children.Press the button and one can project the inbuilt images on wall or any place you want. Display the time in hours and minutes format. All instruction provided with the product. Best Gifting Product on any occasion.