Berhampur Special Kakharu Badi 250gm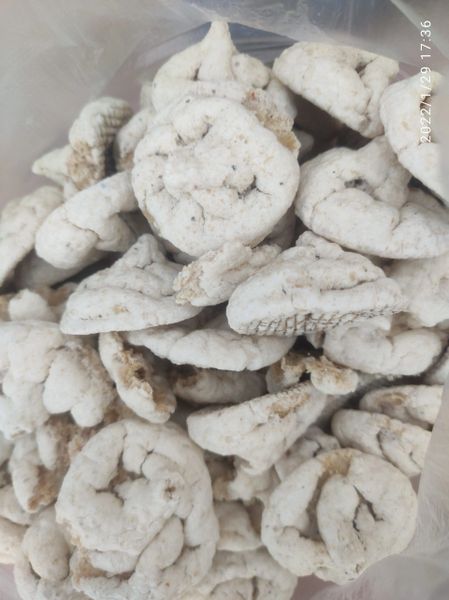 Berhampur Special Kakharu Badi 250gm
CASH On Delivery Available
1.Yo-Gift Available
Use Coupon Code- Yo50 for Off Rs.50 Discount.
Buy Berhampur Special Kakharu Badi 250gm at price Rs.99 from Yoshops.com
Product Detail:
Yoshops Pure Special Kakharu Badi , Natural Special Kakharu Badi, Organic Special Kakharu Badi and YO Kakharu Badi is a famous in India for its Badis and these products showcase the unique specialty, making them rule the whole nation with their taste Berhmapur is a famous city in Odisha for its Achar, Papad, Kapada and Badis and these products showcase the unique specialty,  makes this traditional cuisine even more rich is the fact that it is prepared from local ingredients by the local inhabitants themselves with hundreds of years old traditional method. It an be Roasted or Fried. Also Make Masala Papad and Serve as Starter. Handmade, Sun-Dried, without any Chemical, Preservatives, Less Spicy & Highly Tasty.
Discover the delightful and crunchy Kakharu Badi, a traditional delicacy from Eastern India that's sure to tantalize your taste buds. These Dried Pumpkin Fritters are a popular snack and ingredient in many regional cuisines. Made from high-quality, sun-dried pumpkin slices mixed with a blend of aromatic spices, our Kakharu Badi is the perfect combination of flavor and texture.
Key Features:
Authentic Recipe: Our Kakharu Badi is prepared using an authentic recipe that has been passed down through generations, ensuring a truly traditional taste.
Sun-Dried Goodness: We sun-dry the pumpkin slices to preserve their natural flavor, making each bite a burst of pumpkin goodness.
Handcrafted Quality: Crafted with care by skilled artisans, each fritter is handcrafted to perfection, giving you a taste of homemade goodness.
Versatile Ingredient: Kakharu Badi can be used in various dishes like curries, stir-fries, and even as a crunchy snack. It adds a unique flavor and texture to your recipes.
Natural Ingredients: We use high-quality pumpkins and a blend of natural spices to create this delicious and healthy snack.
No Artificial Additives: Our Kakharu Badi contains no artificial preservatives, colors, or flavors, making it a wholesome and natural choice.
Packaging: Each pack of Kakharu Badi is sealed to retain freshness and flavor, ensuring you get the best quality product.
Whether you're looking to enhance the taste of your everyday meals or simply craving a flavorful snack, Kakharu Badi is the perfect choice. Order yours today and savour the authentic taste of Eastern India!