Boat BassHeads 160 with Mic Wired Stereo Headset (Black)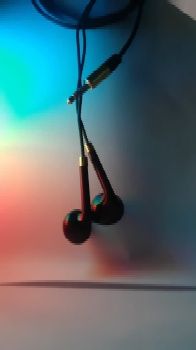 Boat BassHeads 160 with Mic Wired Stereo Headset (Black)
Cash on Delivery available

and Shopping to win prize everyday.
Headphone Type    In-Ear
Super Extra Bass    Yes
Driver Size    10 mm
Impedance    16Ω
Sensitivity (dB)    109db ±3db
Frequency Response    20Hz-20KHz
Noise Isolation    Passive
Microphone     Yes
Rated Power    3mW
Compatibility    All 3.5mm Jack Device

Product Description:BassHeads 160
Step into your vibe with the vibrant boAt BassHead's 160. Your favourite bass tracks just got a lot more real. Equipped with 10mm Drivers, experience HD Premium Audio from your eardrums straight down to your fingertips and toes.


PREMIUM AUDIO WITH 10MM DRIVERS WITH SUPER EXTRAAA BASS
Facilitate your "A" game with Premium Sound that brings out the best in you straight from your core. 10mm Drivers set the scene for every dream! Hypnotic and power inducing, break into your style with heavy bass that lifts up your soul and is the wind in your sails. Its bass all over the place.

Dual Tone Secure Braided Cables With 3.5mm Jack
Wasting time is simply not an option when you're a boAthead which is why the BassHead comes with a durable dual tone tangle resistant cable that is comfortable to the touch. Plug Into Convenience with the 3.5 mm angled jack to begin your journey. In due time, your boAt will have reached its destination i.e. the shores of Nirvana.

Hands Free Communication With In-Built Microphone
Communicate seamlessly with the inbuilt mic that has high sensitivity and a versatile frequency range to provide the ultimate experience. Tune into high tech comfort.
Google:
boat bass heads 160 review,boat bass heads 160 vs 225,boat bass heads 160 launch date,boat bass heads 160 vs 182,boat bass heads 160 vs 152,boat bass heads 160 wired earphones,boat bass heads 160 vs jbl c50hi,boat bass heads 160 release date,boat bass heads 160 price,boat bass heads 160 with hd sound,boat bass heads 152 vs boat bass heads 160,boat bass heads 225 vs boat bass heads 160,boat bass heads 152 vs boat bass heads 100,boat bass heads 152 vs boat bass heads 225,boat bass heads 152 vs 100,boat 152 vs boat 160,boat bass heads 152 vs 225,boat bass heads 160 wired earphones review,boat bass heads 160 flipkart,boat bass heads 100 vs jbl c50hi,boat bass heads 152 vs jbl c50hi,jbl c50hi vs boat bass heads 100,boat bass heads 225 vs jbl c50hi,boat bass heads 160 with hd sound in-line mic,boat bass heads 152 vs 160,boat bass heads 100 vs 160