Chicken Pakora-200Gm (Chennai)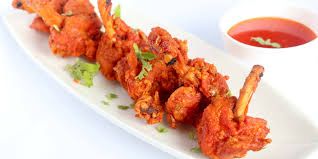 Chicken Pakora-200Gm (Chennai)
Product Detail:
Ambur chicken pakora 
For Placing Biryani catering orders.
Special Offer Prices for wedding/college function or other Bulk Orders
Please call 9080749858
Chicken Pakora Recipe is an amazing chicken fritters made using boneless chicken and chickpea flour/besan. These chicken pakora are an absolute delight to have it as an evening tea time snacks. South Indian regions prefer to make pakoras with chicken mainly in Andhra region.