Drone Training Program with Free Gift JioBook Laptop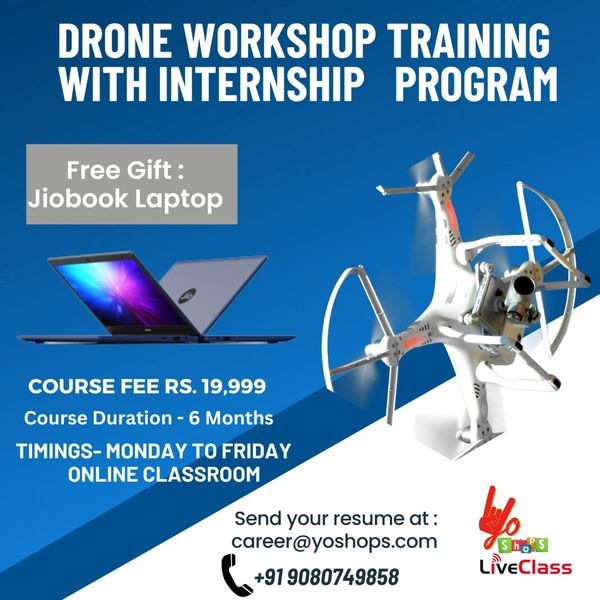 Drone Training Program with Free Gift JioBook Laptop
Apply Now Offer Price Rs.499 only.
Use Coupon Code= intern499
Course Introduction: 

Basic drone terminology
Types of drones, material used and size of drones
Motors and propellers
Electronic Speed Controller (ESC), flight controllers
Operation and Applications of drones
Courses Offered:
Yoshops conducting a 2 Months Drone workshop for the students. Drone as we all know has become very popular these days due to its usefulness in every field. Most drones currently are used to deliver an item from one destination to another. We are conducting this workshop that will give you an overview of the Fundamental and technologies used to make the Drone. To register send your details to prabeen@yoshops.com.The purpose of this course is to help you make your own UAVs. You will be provided with the kits and our engineers will give you the knowledge to develop the projects from scratch. The majority of your time in the course will be spent on hands-on activities. In this training program, you'll develop two UAV projects that will get you started in this exciting field. Here's what you'll learn basics of aviation systems.