HRX by Hrithik Roshan Men Orange Printed Cotton T-shirt With Yoshops Free Gift Hear phone Pouch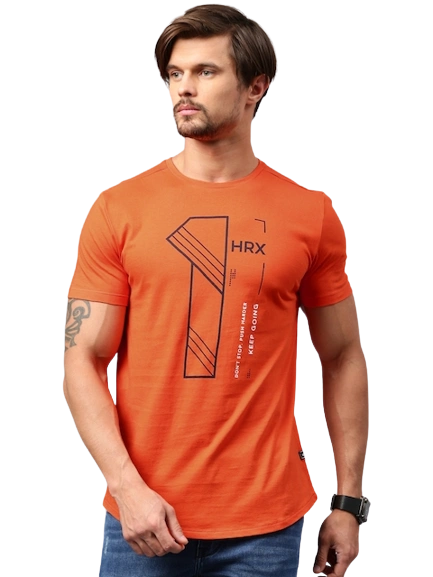 HRX by Hrithik Roshan Men Orange Printed Cotton T-shirt With Yoshops Free Gift Hear phone Pouch
Product Detail:
Athleisure T-shirt can be paired with tracks, khakis or jeans.
Brand: HRX 
Fabric: Cotton
Style: Round Neck
Sleeve: Short Sleeves
Colour: Orange
Print: Typography
Fit: Regular
Fabric : 100%Cotton
Product Description:
When you're in need of some new tees, opt for this in-style T-shirt made by HRX by Hrithik Roshan. This orange shirt is the perfect note to strike with a pair of skinny jeans when you're looking for a simple night out at the bars.Want a change in style, look no further than the HRX Men's Athleisure T-shirt. It's stylish, cool and comfortable- just what you need.