Indian Wedding Doll North Indian Style Couple doll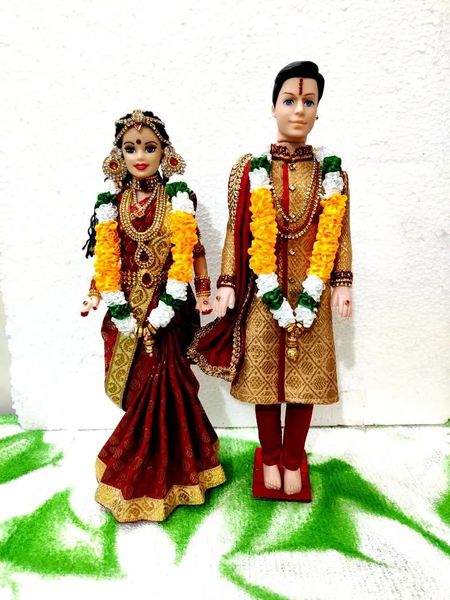 Indian Wedding Doll North Indian Style Couple doll
Wedding Doll , Indian Style Wedding Doll, Bride Doll, Bride Groom Doll Set
Product Detail:
Doll makeovers are to show and provide an explanation for our traditions to more youthful generations as children continually get attracted and love to examine greater when dolls are concerned!
Please note that the dolls are available assorted colour costumes. In case you need any customizations please infrom us. +91-9080749858
The dolls include lovely traditional Indian costumes and jewellery. They come with long braids.
Dolls height is 14 inches
The costumes and jewelry are attached to the dolls so that they prepare at the same time as transportation.
The dolls include a base so they could stand directly.
Please message me in case you want any kind of customizations or when you have any thoughts in mind, I ought to positive convey your thoughts to existence.
Please word that these are hand-crafted dolls so there might be minute imperfections.
You could also attain me on instagram at Devarshi_dolls for any quires or bulk orders. Please do ensure to comply with me there as you can see many other models to pick out from.