JBL SH12 WIRELESS Bluetooth HEADPHONE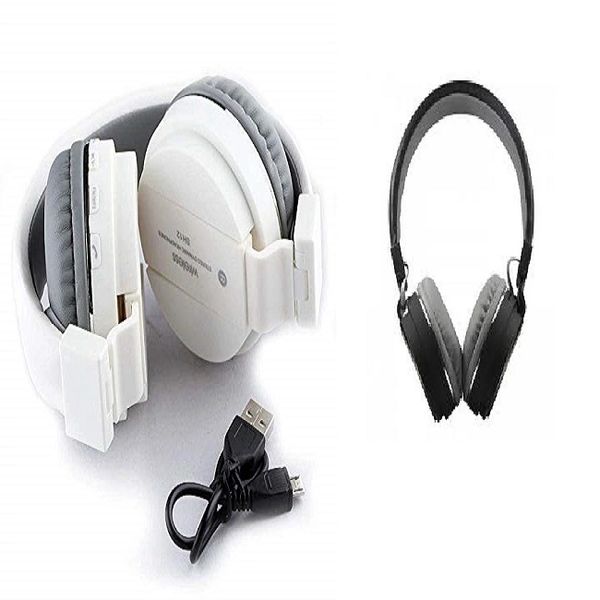 JBL SH12 WIRELESS Bluetooth HEADPHONE
Cash On Delivery Available.
1- Yo Gift Available.
Buy JBL SH12 WIRELESS HEADPHONE at price of Rs.699 from Yoshops.com
Product Detail:
Brand JBL
Model Name SH12 Headphone
Product Dimensions 11 x 12 x 11 cm; 45 Grams
Hardware Platform Laptop, MP3 Player, PC, Tablet, Smartphone
Special Features Headband, Over-ear
Mounting Hardware 1 USB cable
Headphones Form Factor Over-Ear
Batteries Required No
Connector Type Bluetooth
Item Weight 45 g
Product Description:
CLASSY DESIGN AND: Built for headphone lovers. Our Hi-fi 40mm driver will you high sound quality for everyday music listening.
HEADPHONES THAT DONT SLEEP: These headphones can run 6 hours of music listening or 7 hours of talking with bluetooth connectivity, all on one full charge (2 hour charging time with provided charging cable)
Multi functional Design: Support wireless connection via Bluetooth; Support SD card playback, insert the SD card into the headphone to play music when there's no phone
COMFORTABLE ON THE GO: SH-12 headphones are made with over-ear soft memory earmuff cushioned padding, which can apply itself perfectly for your ear and provides you maximum comfort. Made with excellent durability, our headphones are going to be hard to shake off even when on the go!
Universally Compatibility: Suitable for many Bluetooth-enabled devices, like for Android Smartphones & iOS Smartphones
After connecting the bluetooth headphones with mobile/tablet receive phone calls by pressing the facility button. you'll Up/Down volume from button by pressing and hold the buttons. Press V- to play previous track and V+to play next track. you'll enjoy FM channels with one button.Enjoy wireless and insert SD card into the headphone to play the music once you don't need to use your mobile.
Adjust the scarf for tight and cozy wearing for yourself.
Soft ear-cups for nice comfort, no pain to ears even after using for long. A nicely fitted pair of over-ear headphones that covers your whole ear is simply incredibly comfortable.
Note: This Product is First Copy
While we make every possible attempt to accurately depict the specifications of every product, and try to obtain these specifications from reliable sources; occasionally there may be a mismatch between the features of the actual product and that depicted on our site due to factors not under our control. We, as a merchant, shall be under no liability whatsoever in respect of any loss or damage arising directly or indirectly out of such mismatch. In case you observe such a mismatch, please report here and we will try our best to get the right information posted on our site as soon as possible.
Return & Replacement Policy: We only accept returns if the item received by you is different from what you had ordered or is received in damaged condition.
Google:jbl sh12 price,jbl sh12 yoshops,jbl sh12 specifications,jbl sh12 headphones,jbl sh12 headphone,sh12 jbl,jbl sh12 bluetooth headphones,jbl bluetooth sh12,jbl headphones sh12,jbl sh12 price in india,jbl sh12 bluetooth headphones review,jbl sh12 original price in india,jbl sh12 original price,jbl sh12 price yoshops,jbl sh 12 review,jbl sh12 wireless headphones,jbl sh12 wireless headphones price