Little Chef Kitchen Set With Convertible Suitcase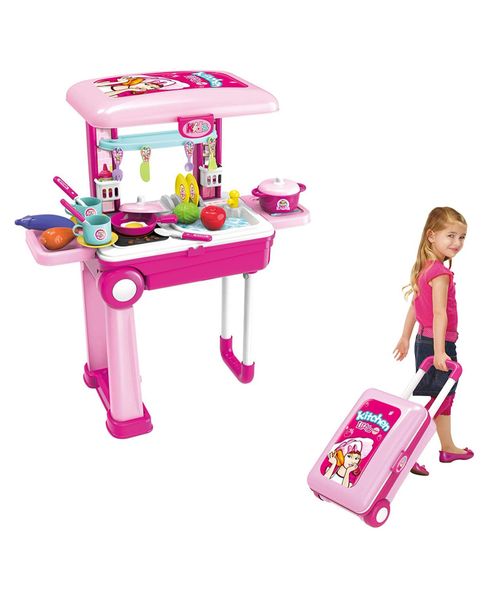 Little Chef Kitchen Set With Convertible Suitcase
Product Detail:
Brand - Yoshops
Type -   Kitchen Set 
Age - 3 to 10 Years
Material - Plastic
Dimensions - 33 x 20 x 12 cm
Items Included In The Package 
1 Kitchen Set Convertible Suitcase- 25 Pieces
Product Description:

Are your children fascinated by watching you cook each morning? This dazzling Little Chef Playset was designed entirely keeping your children in mind and is guaranteed to put a smile on your little ones face. This Set comes in a convertible suitcase. This helps to keep all the included accessories in one place and makes it easy to carry.
Keywords:
toy wheelie suitcase,toy suitcase with doll,toy story 2 suitcase,toy story 2 suitcase scene,toy story 3 suitcase,toy story 4 suitcase,kitchen set toys,kitchen set toys price at yoshops,kitchen set toys images,kitchen set toys in India,kitchen set toys price,kitchen set toys online shopping,toys kitchen set,kitchen set toys,kitchen set Yoshops toy,kitchen toys set buy,kitchen set baby toy