Lovely Couple Set with Movable Joints Doll in Role Playing Game for Kids Multicolour (Green,Black,Blue)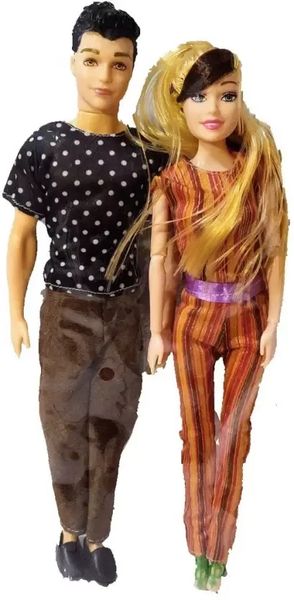 Lovely Couple Set with Movable Joints Doll in Role Playing Game for Kids Multicolour (Green,Black,Blue)
Product Detail:
Series:Lovely Couple Doll
Minimum Age:3 years
Material:Plastic
Battery Operated:No
Battery Type:No batteries
Ideal for:Baby Boys & Baby Girls
In the Box:1 Boy Figure, 1 Girl Figure
Width: 8 cm
Height:33 cm
Weight: 300gm
Product Description:
Best Couple figure set . Lovely couple of modern world . Handsome boy with beautiful girl set with modern look clothes. . Every Girl has a princess dream. This doll is one step to those dreams.
Important Note:
The colour of products that come in an assortment, or some parts of the product, may be differentand also color of dress different.