MitSonic 20 Inches (53 cm) FULL HD Gorilla Glass LED TV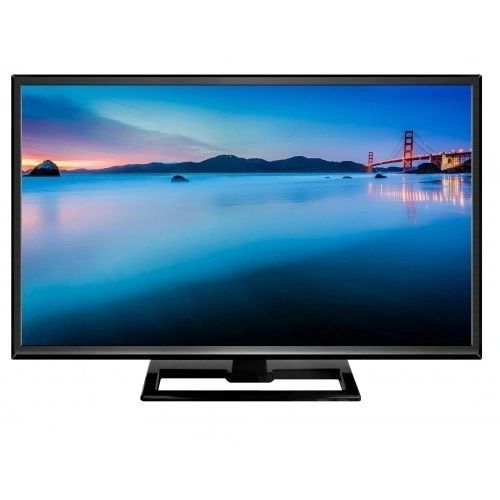 MitSonic 20 Inches (53 cm) FULL HD Gorilla Glass LED TV
Product Detail:
Brand

MitSonic
Model Name

MT2002
Type

LED
Screen Size (Inches)

20
Screen Size (cm)

53
Screen Resolution

1920 x 1080 (Full HD)
Display Feature

Full HD (FHD)
Panel Type

Samsung Panel
Model Year

2017
Product Description:
MitSonic's new MT2002 LED is a professional monitor with HDTV functionality.The MT2002 LED features "edge white" LED technology delivering brilliant image clarity,high contrast with saturated colors while consuming very low power. Versatile connectivity is provided through HDMI in addition to PC and traditional component video and USB. Internal programming is offered for users wanting to set up specific product calibration.Extreme audio includes internal equalizer with SPDIF Mittal output.
HD

With splendid looks and impressive innovative features, the MitSonic Premium HD 20 Inches LED TV (MT2002) is packed with innumerable entertainment options. It scores high on addressing all your viewing requirements and is an apt buy for your home.
Design and Display Quality:

MitSonic Premium HD 20 Inches LED TV (MT2002) has a mercury free LED panel featuring Edge White LED Backlight technology which consumes very less power. The LED backlights come with a life span of over 30,000 hours that is more than a decade of durability. Its display features 1366 × 768p native resolution to provide wide screen HD TV programming, bringing HD movies and other such multimedia contents to life.

Picture Quality and Performance:

You will enjoy a wide screen theatre experience and high definition picture quality with this MitSonic Premium HD 20 Inches LED TV (MT2002).The monitor is great for hospitality displays, small screen installations or applications requiring automated control. It is a perfect option for hotels, restaurants, sports bars, etc. The LED Tv has 2 integrated stereo speakers with Dolby Mittal high quality sound output. It also offers customized hospitality mode setting and USB cloning that enables multi-screen set-up.

Connectivity:

With the handy USB playback feature of MitSonic Premium HD 20 Inches LED TV (MT2002), you can play and share your favourite videos and movies immediately on the 20 inches HD LED screen. Its HDMI connectivity makes it perfect for connecting to high definition content sources such as Blue-ray players, DVDs, HD set-top box, game consoles and camcorders. Other connectivity features include VGA port, Composite Input, Component Input and TV/ cable/ tuner.

Other Features:

Other features of MitSonic Premium HD 20 Inches LED TV (MT2002) include 220 cd/ m2 brightness, 500:1 contrast ratio, 8 ms response time, noise reduction, picture modes, sound modes, parental control and much more.
Keyword:
mitsonic led tv,mitsonic led tv 20,mitsonic led tv 20 inch price,mitsonic led tv 20 inch,mitsonic led tv 16 inch,mitsonic led tv review,mitsonic led tv 40 inchmitsonic led tv 24 inch price,mitsonic led tv price in india,mitsonic led tv 32,mitsonic led tv remote app,mitsonic led tv remote,mitsonic led tv pricemitsonic led tv 24 inch,mitsonic led tv 32 inch.