Mitsun 32 inches (80 cm) Smart TV FULL HD with Gorilla Glass LED TV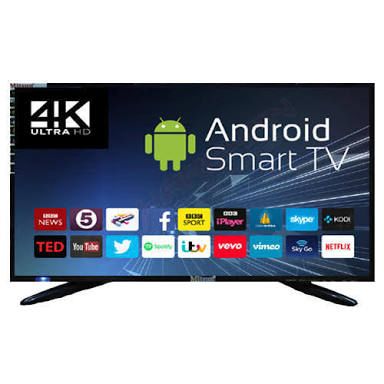 Mitsun 32 inches (80 cm) Smart TV FULL HD with Gorilla Glass LED TV
Product Detail:
§  Brand  Mitsun
§  Type: Android Smart
§  Display Size: 32"
§  Screen Type: Full HD Ultra Slim
§  Warranty: 1 Year
§  Features          USB, HDMI, VGA
§  Remote Control          Yes
Product Description:
Take a look at the Mitsun 32inch Full HD Ultra Slim LED Android Smart Television and get it for your home at To make your viewing experience an improved one and to make you feel like you are in a movie theatre, Mitsun brings to you a stylish television with a sleek look and premium technology. It will take your television viewing experience to new heights and will surprise you with its striking features and high-end performance.
Keyword:
mitsun,mitsun tv,mitsun led tv,mitsun smart tv,mitsun remote control,mitsun android tv,mitsun tv features,mitsun led tv full hd,mitsun led tv Yoshops,mitsun india,mitsun 32 inch led tv price,mitsun dealers in chennai,mitsun 32 inch tv price,mitsun distributor in chennai.