MTech Online Class All Subject Training with 6 Months Internship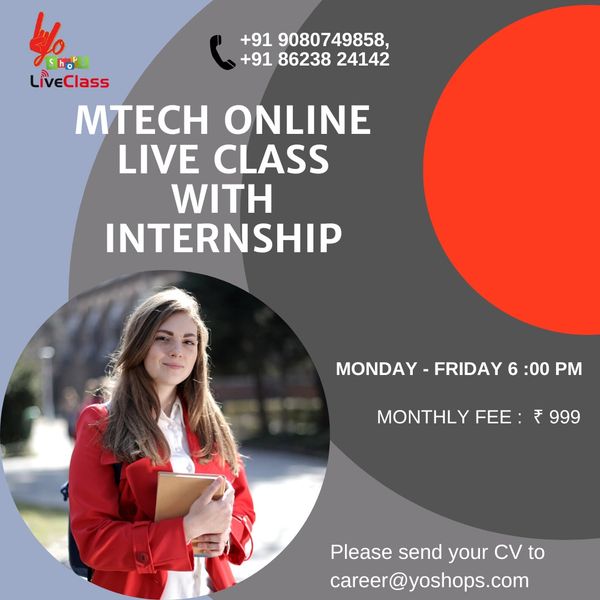 MTech Online Class All Subject Training with 6 Months Internship
Program Description:
To launch your career as a recent post graduate, gaining job experience is crucial.
It is best to begin accumulating experience as soon as possible for your resume.
Working experience is not just limited to office jobs at big companies.
You can work as an intern at a small business or freelance to get experience.
Unfortunately, having a degree and passing exams with excellent marks do not provide you with the necessary work experience to be successful in the workplace in today's market.
One of the greatest methods to acquire the crucial work experience you'll need to complement your online training is through an internship.
The following individuals may attempt the Finance course:
Education: To enrol in this course, you must have completed your under-graduation course. Anyone who can read, write, and understand English is qualified to take this course because it is so basic.

Time: You must devote a minimum of 3–4 hours each day to the practise portions of the current course in order to improve your chances of making good money while studying.