Organic Unpolished Toor Dal 1Kg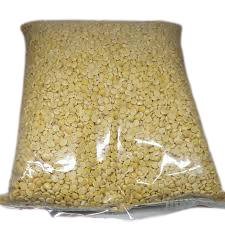 Organic Unpolished Toor Dal 1Kg
CASH On Delivery Available
1.Yo-Gift Available
FREE SHIPPING above Rs.500 value

Buy Organic Unpolished Toor Dal 1Kg at price of Rs.199 from Yoshops.com
Product Detail:
Package Dimensions 22.5 x 17.9 x 6.2 cm; 1 Kilograms
Weight: 1000 Grams
Net Quantity:1000.0 gram
Polished: No
Brand Local Organic
Item Weight 1 kg
Product Description
A staple within the Indian diet, toor dal is employed to organize sambar, dalama, dal tadka, the Maharashtrian varan, and more. Organic Toor Dal is of the highest quality from select farms in Latur. it's rich in protein, vitamins, and iron and maybe enjoyed well with Rotis or rice. Toor Dal is one of India's favorite dals. Whether it's the famous Odisha Dalma.
Known to be one of the simplest natural sources of protein, Organic Toor Dal is unpolished, i.e. it doesn't undergo any artificial polishing with water, oil, or leather, thereby retaining its goodness and protein content.