Peer to Peer Lending Service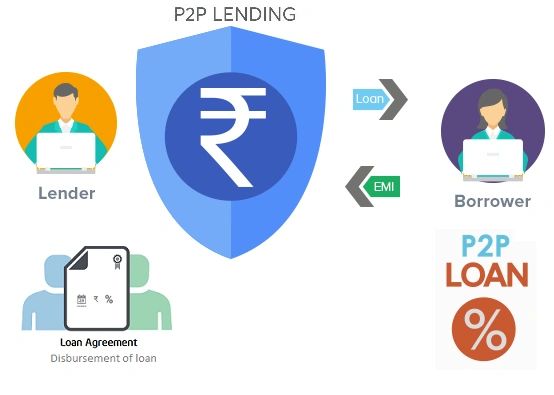 Peer to Peer Lending Service
SERVICE  DETAILS
Toll Free Number: 06380646997

Customer Care Number:+91 9438800284
Email to Office: sales@yoshops.com 
Become A Lender:
Yoshops Market Place provide a new asset class, an alternative investment option from stocks, bonds, mutual funds.The process is easy for a lender and  get more than 16% return.Currently we have 30+ Lender in our Community.
Become A Borrower:
Whether it be a need for finance to expand your business or even a personal reason like renovating a home or consolidating credit card debt, various classes of borrowers now have access to affordable capital through Yoshops. 
Peer to Peer Lending in India is a concept which formalizes non-institutional lending between individuals. It is a platform for exchange between people who have money and people who need money in the form of a loan. People with excess funds can now extend a loan to borrowers anywhere across the country and earn returns on their funds in the form of interest.

This concept helps borrowers in need of money connect with lenders from across India to crowdfund their loans. The returns are attractive enough for lenders to invest small amounts of money across multiple borrowers. Borrower details are thoroughly checked by the P2P lending platform and a credit analysis presented to the lenders. P2P lending through online platforms started off as an idea in the US a decade back and is now gaining popularity in India.

Peer to Peer Lending aims to formalize this route by turning it into a valid investment option for any person with spare funds. It gives borrowers a way to fund their requirement for personal loans or business loans by opening a large P2P Lender group not confined just to their friends or peer group. Online peer to peer lending is a great alternative, if you have spare funds, to earn more than traditional investment options like Fixed Deposits, Mutual Funds etc with a little more risk.

P2P lending in India can occur in various forms including payday loan, quick loan and short-term loan. Any person with validated credentials can become a loan giver or loan taker. These form of loans are unsecured in nature and can be taken or given as a personal loan or a business loan. The P2P Lenders can be an individual and private finance provider who can fill details and become registered P2P Lenders on the platform. All loans attract a pre-agreed rate of interest between the borrower and P2P Lender. Yoshops does not recommend or try to influence any decision of the borrower or P2P Lender neither will it handle any fund transfer as per the rules of the RBI.

Keyword: 
peer to peer lending india,peer to peer lending meaning,peer to peer lending rbi,peer to peer lending in chennai,peer to peer lending companies,peer to peer lending companies in india,peer to peer lending nbfc,peer to peer lending,peer to peer lending application,peer to peer lending as an investment,peer to peer lending agreement,peer to peer lending association,a peer to peer lending platform,a peer-to-peer lending service,starting a peer to peer lending business,starting a peer-to-peer lending company,prosper a peer-to-peer lending service,crowdfunding a peer to peer lending,setting up a peer to peer lending business,what is a peer to peer lending,a guide to peer to peer lending,how to setup a peer to peer lending company,peer to peer lending blockchain,peer to peer lending business model,peer to peer lending banks,peer to peer lending bangalore,peer to peer lending business,peer to peer lending by rbi,peer to peer lending books,peer to peer lending business plan,peer to peer lending chennai,peer to peer lending concept,peer to peer lending services,best peer to peer lending service,peer to peer lending financial services compensation scheme,prosper a peer-to-peer lending service,peer to peer lending money advice service,peer-to-peer lending service,a peer-to-peer lending service,what is a peer to peer lending service,