Philip SHQ2305WS Wired Headphones (Black,White)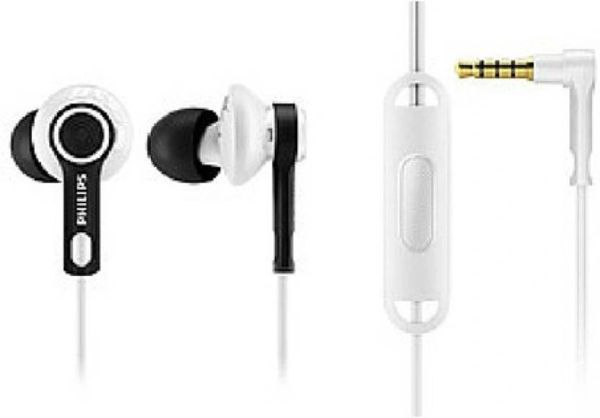 Philip SHQ2305WS Wired Headphones (Black,White)
PRODUCT DETAILS: Stereo Dynamic Earphone Wired Headphones  (White, Black, Green,Yellow, Blue In the Ear)
PRODUCT DESCRIPTION:
With or Without Mic:  With Mic        
Type:   In Ear
Style/Design:   Earphones      
MPN:   T280A
Remote:          Yes      
Interface type:            3.5mm
Warranty:        No Warranty  
Wired/Wireless:          Wired
Serviced In India:        Yes
This great looking earphone is lightweight and made from high-quality material. The earplugs are soft rubber and come in a classy white color. The rounded contoured body makes it easy to stay in the ear and does not project out leaving the earphone to the possibility of tangling and getting damaged. The single button remote on the classy earphone makes it easy for starting and stopping music with one single push. It also facilitates the same function during calls allowing the user to attend and end them as per choice. Apart from them, in xstreet619 wire earphones with mic has an inline mic to speak, has a jack diameter of 3.5 mm and a driver size of 8 mm. It works on a frequency range of 20 - 22000 hertz and has an impendence of 16 ohms. The mic is compatible with all branded android devices for telephonic conversations. Vin xstreet619 wire earphones with mic deliver a clear sound output of 100db/MW. Coupled with the great finishing factor, this remote earphone gives the user a great experience when it comes to listening to music with its in signature sound. The brand is famous for such creations in the market for its versatile products that give superior sound quality.