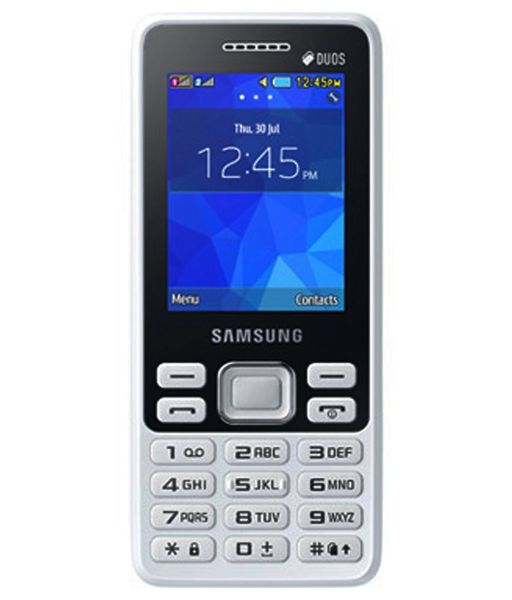 Samsung-Metro-350-White
Samsung Metro 350 -White

Product Description

 

    Brand: Samsung 

·         Warranty Period: 12 Months Brand Warranty 

·         OTG Compatible: No 

·         Rear Camera: 2MP to 4.9MP 

·         Form: Feature Phones 

·         Audio Jack: 3.5 mm 

·         Connectivity: 2G 

·         Operating System: Others 

·         SIMs: Dual 

·         Battery Type: Lithium Ion 

·         SIM Size: Normal 

·         RAM: 1 GB 

·         Battery: 1001 to 1500 mAh 

·         Internal Memory: 4GB and Below 

·         Processor Cores: Others 

·         Screen Size: 3.9 & Below

Description


When buying a basic phone, go for the one that has the maximum features to offer and is low on price. One such amazing phone is the Samsung Metro 350 powered with features like quality camera, long life battery, FM Radio, dual sim compatibility and more. With its 7.36 cm screen, it has a decent display with good quality resolution. It has a     2 mp rear camera with no front camera and flash feature, this phone can also be a good time pass buddy when you want to listen to music. This phone with a warranty of 12 months is a great deal as it comes with various other features such as a torch, FM Radio, Facebook and Twitter applications, internet browser and MP3. Unlike other feature phones, this phone is power efficient and has the Power Saving Mode option. Access two sim cards jointly in this white coloured basic Samsung feature phone; this phone is available on yoshops.com  for an affordable price range that is best in the market. In this dual sim card cell phone, you can easily insert GSM + GSM sims cards only.  This feature allows you to access your elaborate phone book contacts without any trouble, saving them at one place. The Samsung Metro 350 phone comes with a primary camera feature that allows you to capture important moments of life. Its 2 Mp camera is of fine quality and gives well-defined pictures. Unlike many other basic feature phones, this phone's battery comes with a power saving mode feature that requires the least power while in use by reducing resolution. Its powerful Lithium ion battery of 1200 mAh gives a standby of up to 100 hrs giving you freedom from frequently charging the phone. The phone is 5.1 cm in height and 11.7 cm in width giving it a compact look. This small cell phone can be easily used as a spare phone and takes least space in your purse or pocket and weighs only 350 gm. The phone can be used as a torch when required in the dark. This feature comes in handy in case of sudden darkness or if you cannot locate a torch. It also has in-built FM Radio with a .35 cm audio jack and comes with pre-installed applications for social media such as Facebook and Twitter.