SAMSUNG Travel Adapter White Battery Charger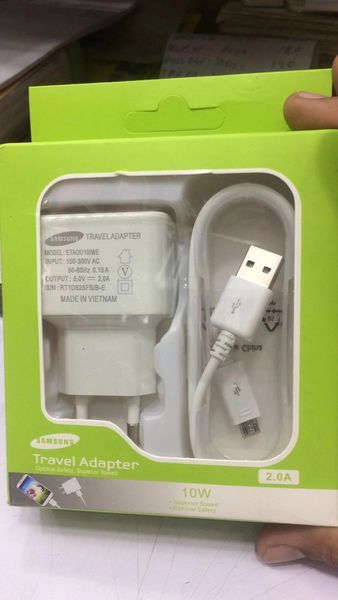 SAMSUNG Travel Adapter White Battery Charger
Product Detail:
Brand Samsung
Type Wall Charger
Color White
In the Box Contents 1 Charger with USB Data Cable
Warranty 3 Months Replacement Warranty
Product Description:
Samsung EP-TA20IWE Mobile High Speed Mobile Charger For All Samsung Mobiles (Android) model. Out Put Voltage 5V 2 Amp.Chargers & Cables Online at low prices in India on Yoshops.Shop online for wide range of Chargers & Cables from popular brands.
Note: This Product is First Copy
While we make every possible attempt to accurately depict the specifications of every product, and try to obtain these specifications from reliable sources; occasionally there may be a mismatch between the features of the actual product and that depicted on our site due to factors not under our control. We, as a merchant, shall be under no liability whatsoever in respect of any loss or damage arising directly or indirectly out of such mismatch. In case you observe such a mismatch, please report here and we will try our best to get the right information posted on our site as soon as possible.
Return & Replacement Policy: We only accept returns if the item received by you is different from what you had ordered or is received in damaged condition.