Samsung Universal Mobile Charger USB Power Wall Adapter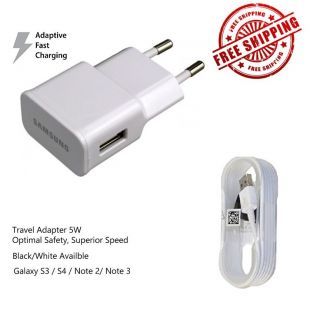 Samsung Universal Mobile Charger USB Power Wall Adapter
Product Details:
Connector: Micro USB
Compatible: Universal
Warranty: No Warranty
Universal Charger: Yes
For Samsung Power, Wall Charger Include 1M Cable Mobile Phones Suit for any Keypad Non-Smart devices that can be charged through USB interface. Such as MP3, MP4, iPod, iPhone, Digital cameras, PDA, Cellphones, etc. Automatically adjusts to all voltages and frequencies. OEM Product
Highlights:
* Lightweight
* Electrical noise reduction
* Compact to carry
* Heat reduction
Specifications:
*Lightweight USB travel charger is easy to carry while traveling.
*Universal USB Point which supports almost all type of USB Cables.
*Input:100-240V -50/60 Hz  ; Output:DC 1.0A
*Colour will be White only.
*Cable is 1 Meter
Loose Packing
Note: This Product is First Copy
While we make every possible attempt to accurately depict the specifications of every product, and try to obtain these specifications from reliable sources; occasionally there may be a mismatch between the features of the actual product and that depicted on our site due to factors not under our control. We, as a merchant, shall be under no liability whatsoever in respect of any loss or damage arising directly or indirectly out of such mismatch. In case you observe such a mismatch, please report here and we will try our best to get the right information posted on our site as soon as possible.
Return & Replacement Policy: We only accept returns if the item received by you is different from what you had ordered or is received in damaged condition.