Sony EX31BN Noise-Cancelling Bluetooth® In-ear Headphones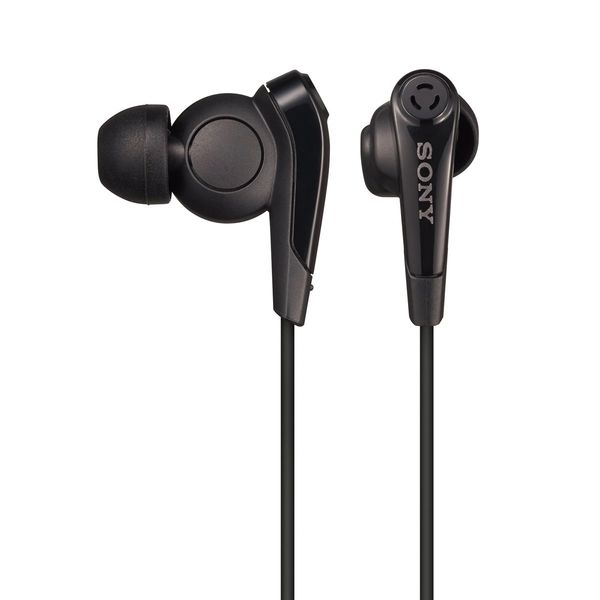 Sony EX31BN Noise-Cancelling Bluetooth® In-ear Headphones
Product Detail:
13.5mm high sensitivity driver

Hybrid silicone rubber earbuds supplied for secure fitting and long-term wearing comfort
Wireless design
type of an earphone
Impendence: 16 ohms
Frequency Response: 20 to 20kHz
Range: 10 meters
Up to 10 hours of battery life
Simplified Bluetooth® connectivity with NFC One-touch
Smartphone-compatible with in-line remote mic
Ultra-clear Digital Noise-Cancelling technology
Comfortable, secure-fitting silicone earbuds
Lightweight for ultimate music mobility
DRIVER UNIT
13.5 mm dynamic
FREQUENCY RESPONSE (HZ)
20–20,000 Hz
Product Description:

Take to the streets in style and comfort. The MDR-EX31BN earbuds feature built-in Digital Noise Cancelling technology and high-sensitivity drivers, so you'll be able to enjoy your favorite tracks without distraction. The connection is easy, too: use NFC to connect to your phone or music device, then start streaming via Bluetooth®.