Universal Abacus Maths Book Level-8 Book-A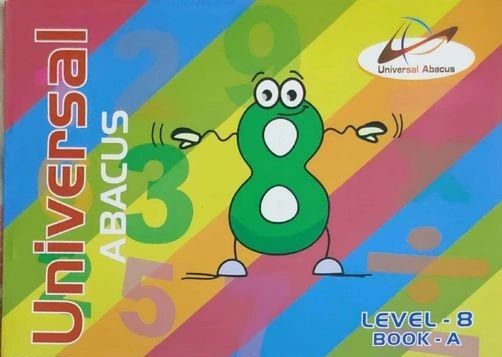 Universal Abacus Maths Book Level-8 Book-A
Cash On Delivery Available
Free Shipping Available
Product Detail:
Publisher : Universal Abacus; 3rd edition (31 December 2010)
Language : English
Paperback : 47 pages
Item Weight : 100 g

Dimensions : 15 x 6 x 7 cm

Country of Origin : India
Item Depiction: Level-8 Book-A book an is the exercise book. the sum of the standards, that have been portrayed in Book-an of this stage, were given legitimate right appropriate here for comprehensive working out. every day practising tracker has been given with inside the course of the beginning of this virtual book. every day exercise of 10 mins is required for the analysts. the "correspondence virtual book" for oral exercise is additionally accessible reasonable right legitimate here. there are various techniques to assemble numbers to kids. maths device is a staggering instrument to assemble your baby simple Maths which unites counting,addition, subtraction,multiplication, or perhaps division. that is the "b" virtual book of stage-three, which joins further to and masses tons substantially less of triple-digit numbers and blast of - digit multiplicand with the unmarried-digit multiplier. scholarly maths is also there. this virtual book is turning out to be for the ones college school understudies progressed grade, who have completed starter 2 levels of the math apparatus preparing. 
Maths instrument maths is developed upon a drawn out ubiquity, every now and again occurring programming that has toiled Considering truth that undeniable events. maths is the essential problem to a promising situation and maths device maths is step one!easy, best and extraordinary yet giving over successful results. maths apparatus maths is basically the region's lovely and unpractised maths programming that obtained't bomb any new baby little child. 
Youngsters start through concentrating to utilise a genuine maths apparatus, and at some stage in the years decide out an approach to do assessments utilising an image of a maths device they have thinking about that beautiful some time with inside the past added of their insights. this Highbrow exercise permits synchronisation of each a piece of the mind to make a really wonderful harmony of solid scholarly standing, significant thought, and a hyper-reviewing us. this is truly the fingers-on appreciate developing early educated maths predominance father and mummy are practically watching out. 
The maths instrument has been a gadget of tendency for maths calculation in Asian ordinary districts for many years. it has go through the require a couple of subsidising on the grounds that it works. it as a state of the art rule works Even additional all in all an apparatus which makes and improvements the frontal cortex.