YouTuber Prabeen Kumar -YouTube Channel-3 Subscriber-504 Instagram Follower-3k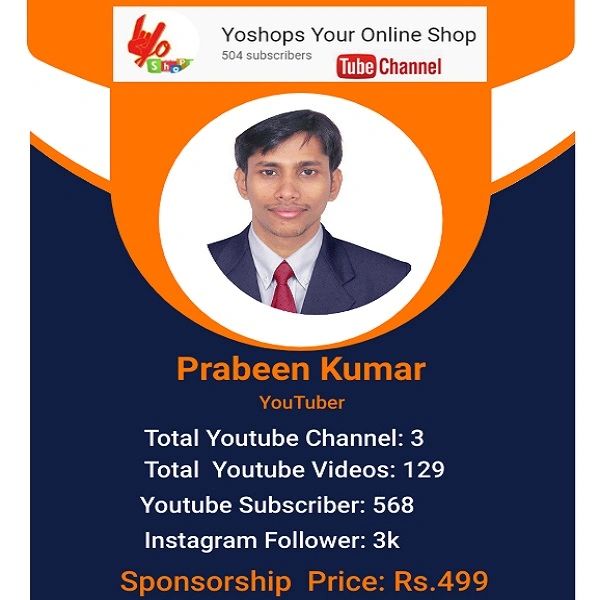 YouTuber Prabeen Kumar -YouTube Channel-3 Subscriber-504 Instagram Follower-3k
FREE SPONSORSHIP USE COUPON CODE:: YouTuber

YouTube Sponsorship: 
YouTube Channel Owner can run ads campaign and advertisement of Product to Promote their Brand and get Paid by Company, For More Detail WhatsApp- +91-9080749858
Yoshops Calculator estimates the earnings according to local CPM and average views of your videos. These figures are Estimated Earnings as there are many factors that decide the overall CPM, CPC like the video type region. All information is for reference only.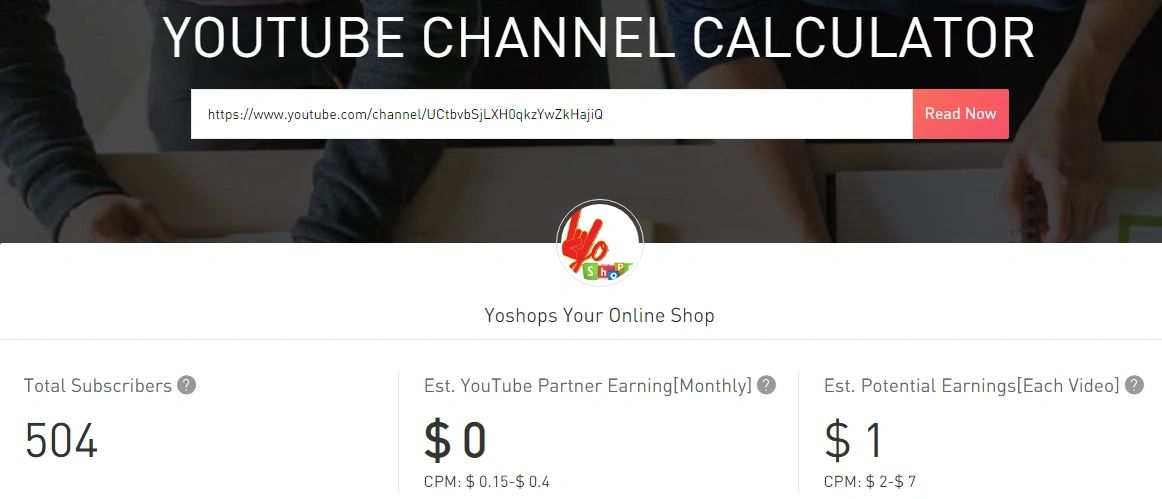 YouTube Video Detail: