Country Chicken (Desi Murga) Eggs 12pcs(Berhampur)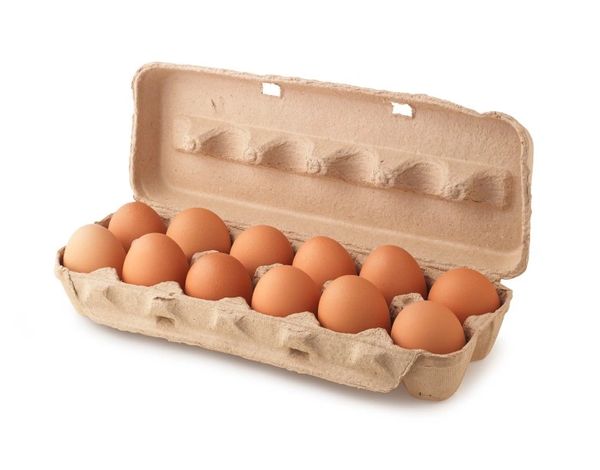 Country Chicken (Desi Murga) Eggs 12pcs(Berhampur)
Buy Country Chicken (Desi Murga) Egg 12pcs at price Rs.199 from Yoshops.com
CASH On Delivery Available
1.Yo-Gift Available
FREE SHIPPING above Rs.500 value
Product Detail:
Product Type: Country Chicken (Desi Murga) Eggs
Quantity:12pc
Type: Non-Veg Raw Product
Used :With in 7 days from date of delivery
Product Description:
Country Eggs from are 100% fresh and free range.Obtained from healthy country chickens raised during a natural environment,  The eggshell of a rustic Egg is its defining feature, because the shell colour could range between off-white and lightweight brown. In terms of nutrition, country eggs are considered to be healthier than other eggs as they are available from country chickens that aren't injected with artificial hormones. These eggs are rich in protein and vitamins and have a light taste. These eggs are ideal for curries or boiled-egg recipes. you'll now buy authentic Country Eggs online.